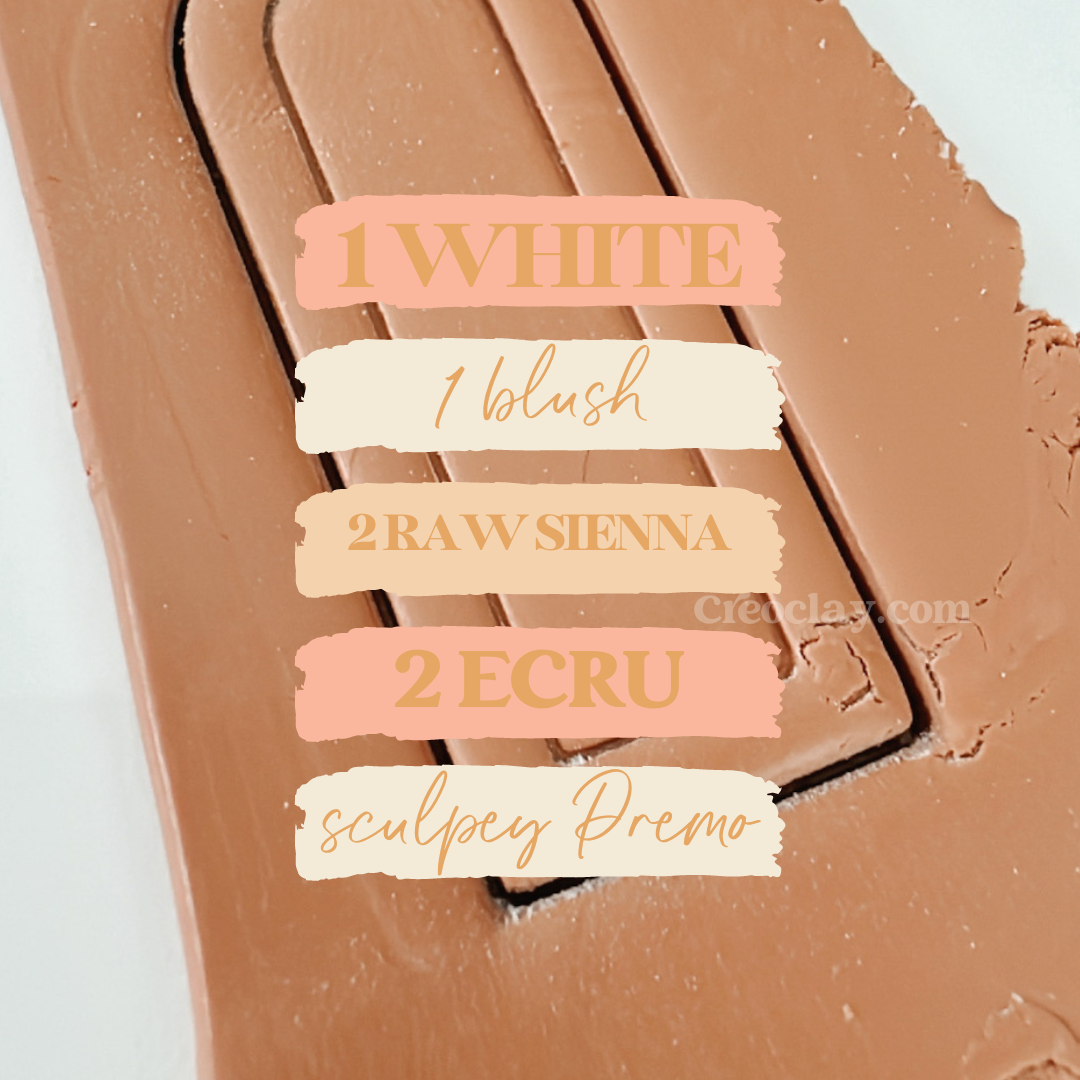 Butter Brown
Mixing colors is the most creative process, there are truly no limits... you can adjust any shade by taking away or adding. I always recommend starting with a little and add as you go.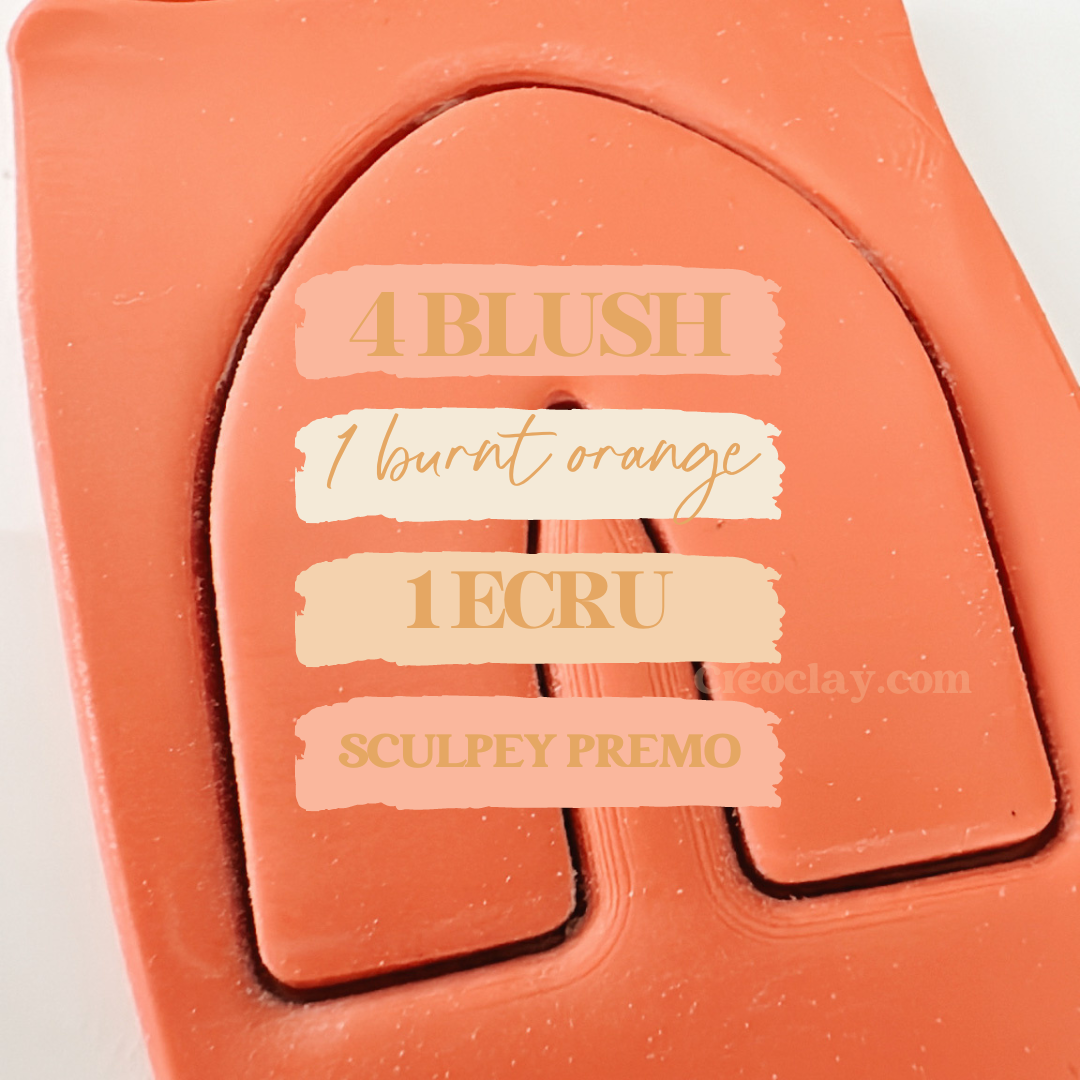 Peachy Coral
Bright. Happy. It's a show stopper. Add a touch more white to lighten, or a touch more blush to brighten. Ultimately it's a gorgeous shade, perfect for a bright base, and also for floral petals.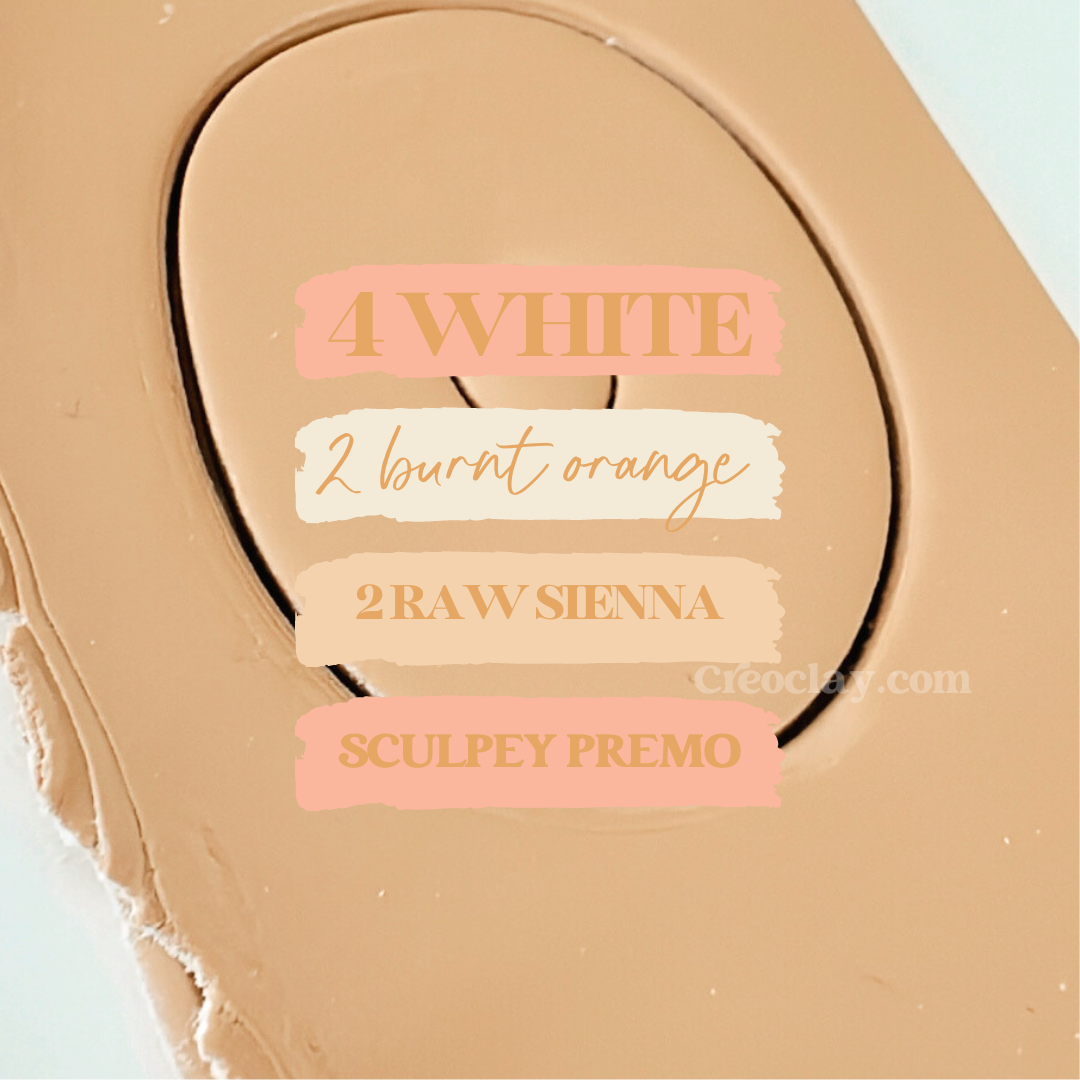 Caramel Sands
Creamy, rich, and warm tones... A staple to any color pallet. Its soft neutral tones will have you reaching for this color for almost every collection you design.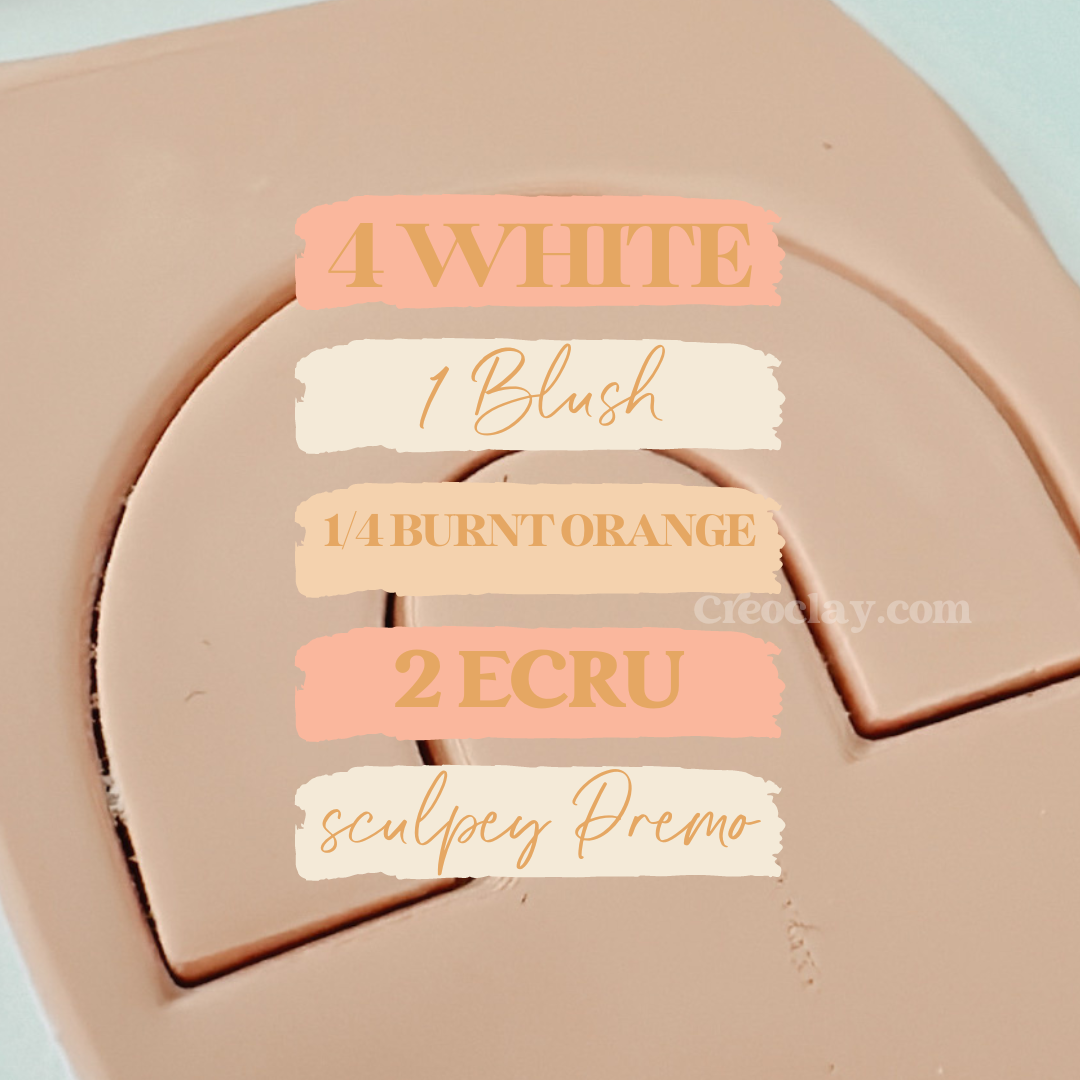 Nude Pink
Soft, gentle, and a color I personally love for so many earring styles. Its gentle nude tone pairs perfectly with silk screens, textures, or left bare without any need for extra details. It's a beautiful shade. Mix for your base, for florals, or it's beautiful with the checkered technique.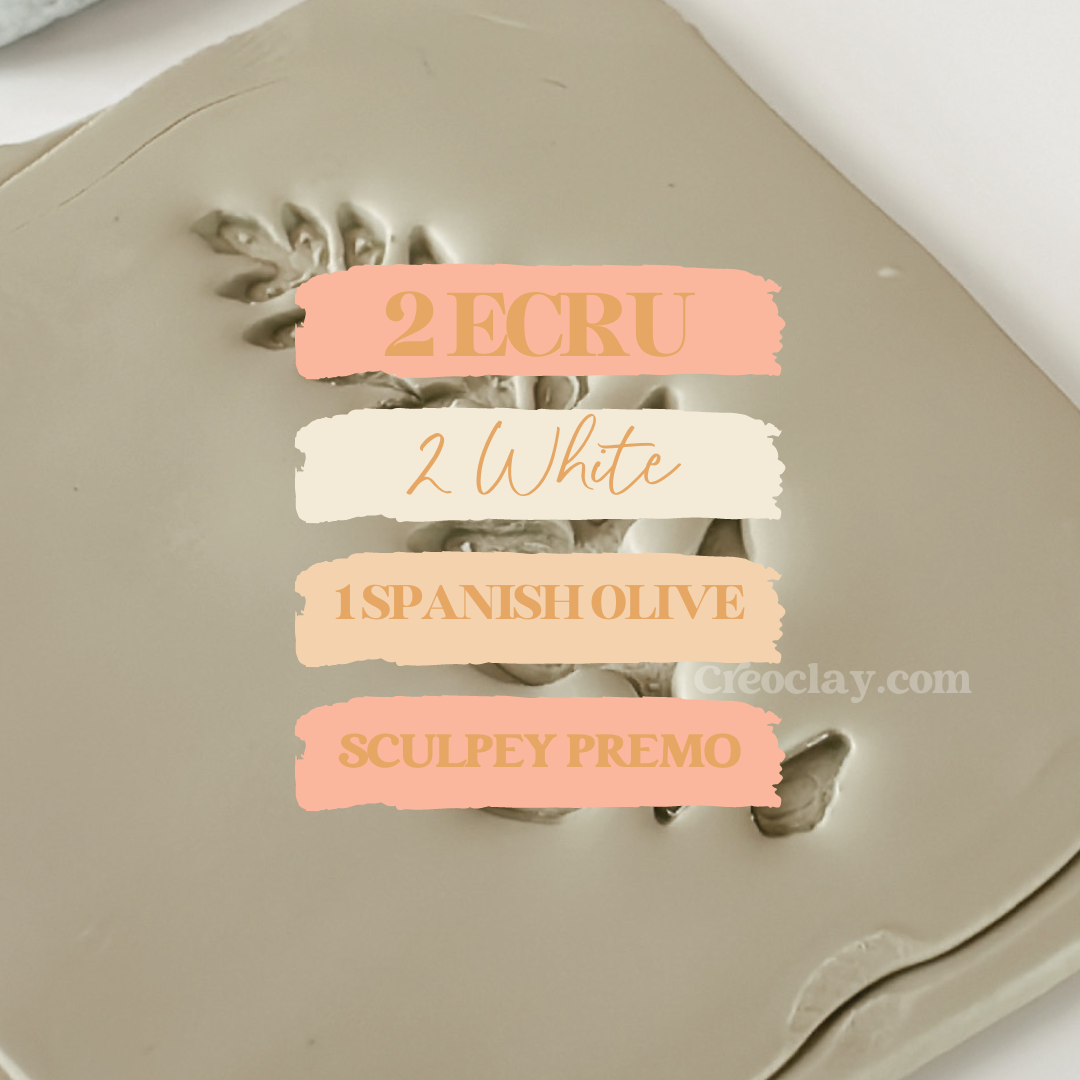 Moss Green
A beautiful soft green with earthy undertones.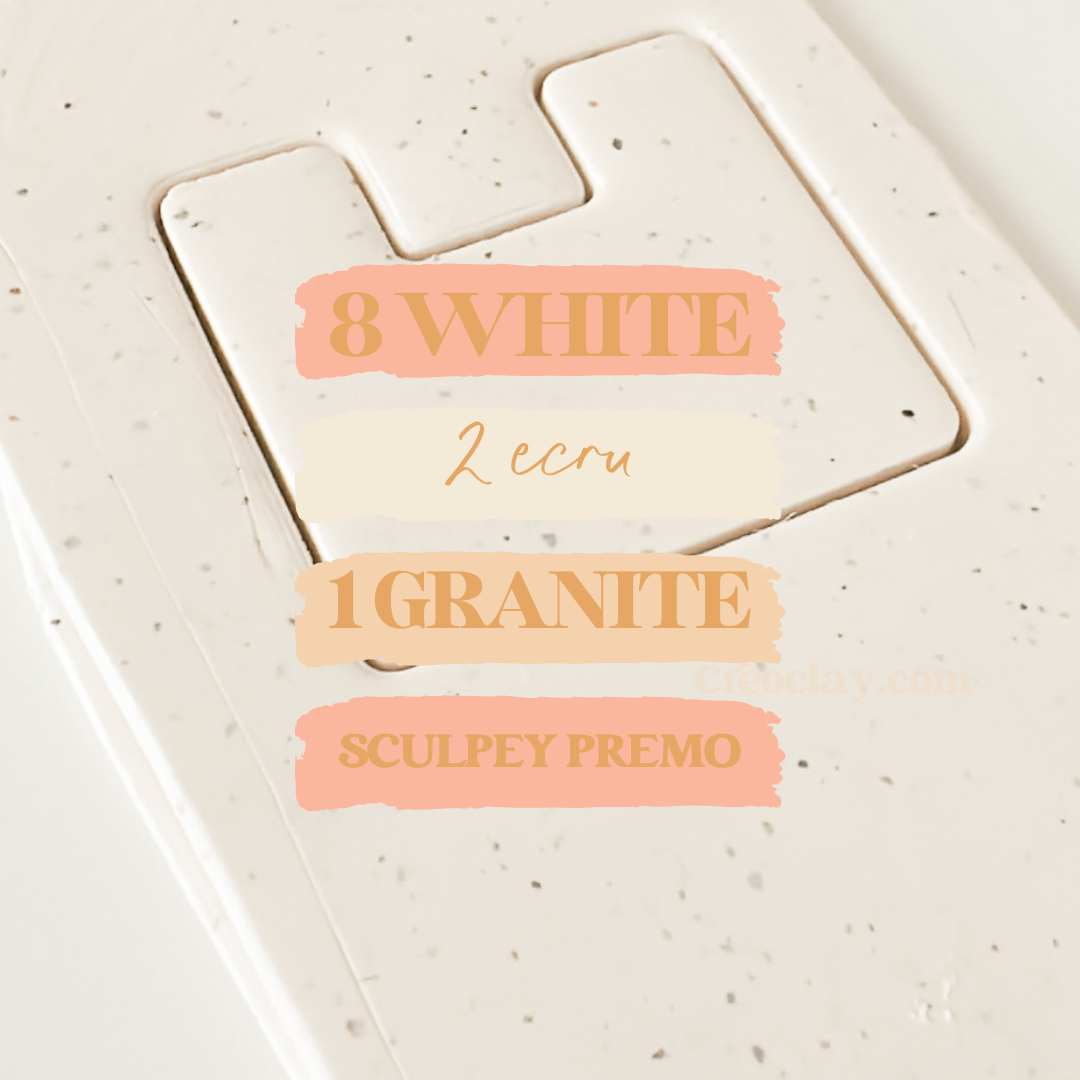 Speckled Cream
A creamy, speckled, neutral.. A STAPLE. Mix it, you'll love it, I promise!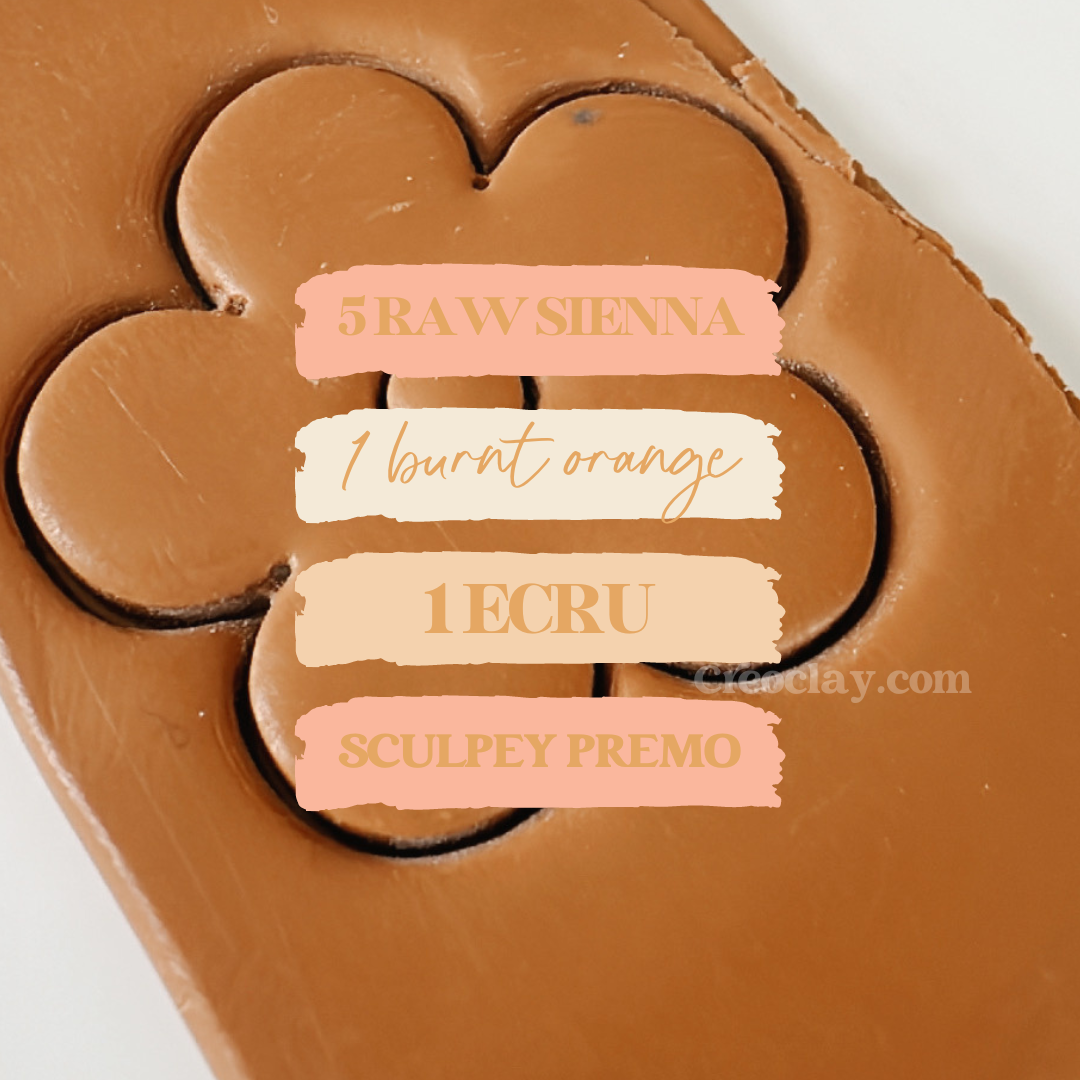 Rust Brown
Brown is so underrated. It's such a warm and beautiful color. This shade is definitely a favorite of mine! Orange undertones to give it a "rusty" feel.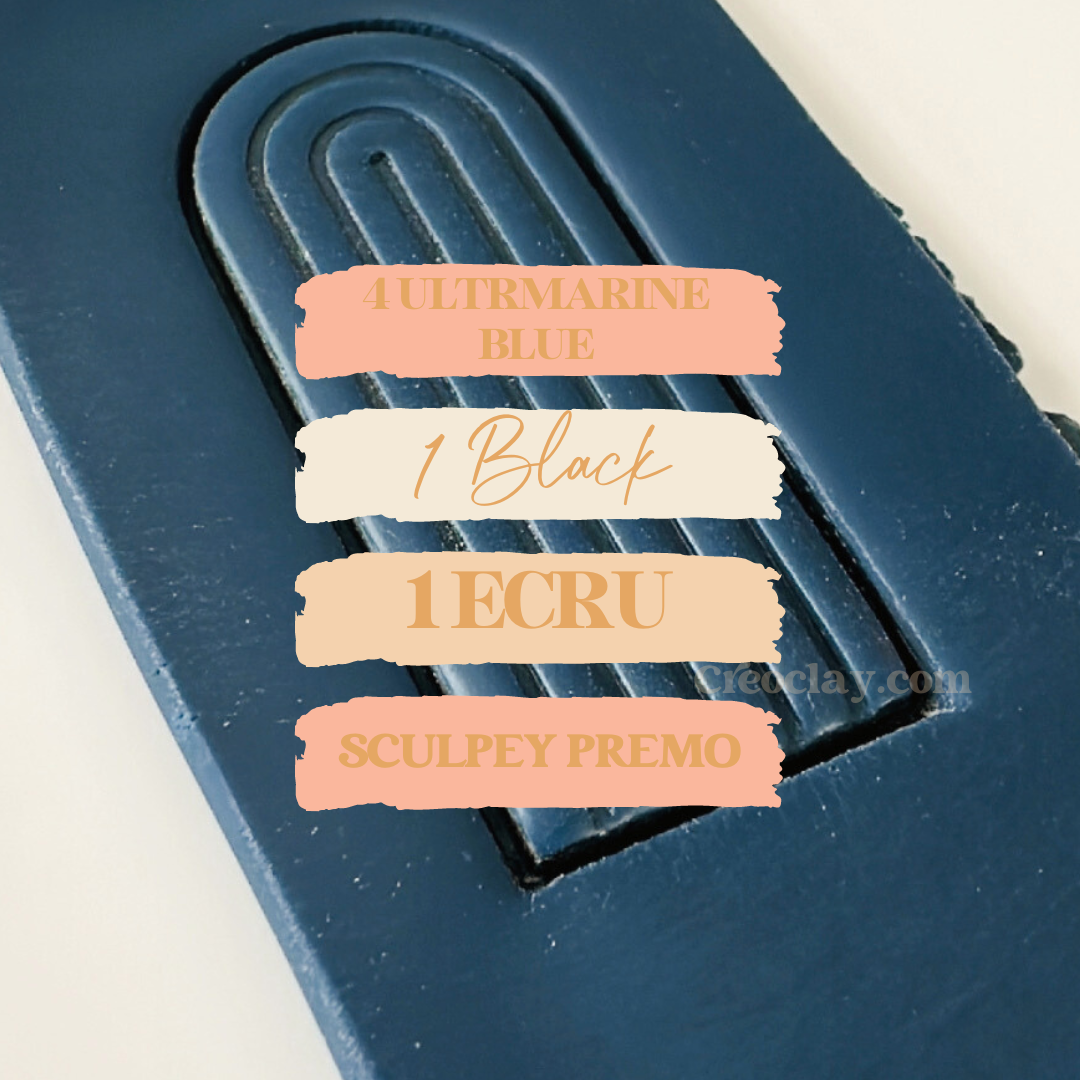 Denim Blue
Just a simple deep blue, paired with a nude; it's a classic shade.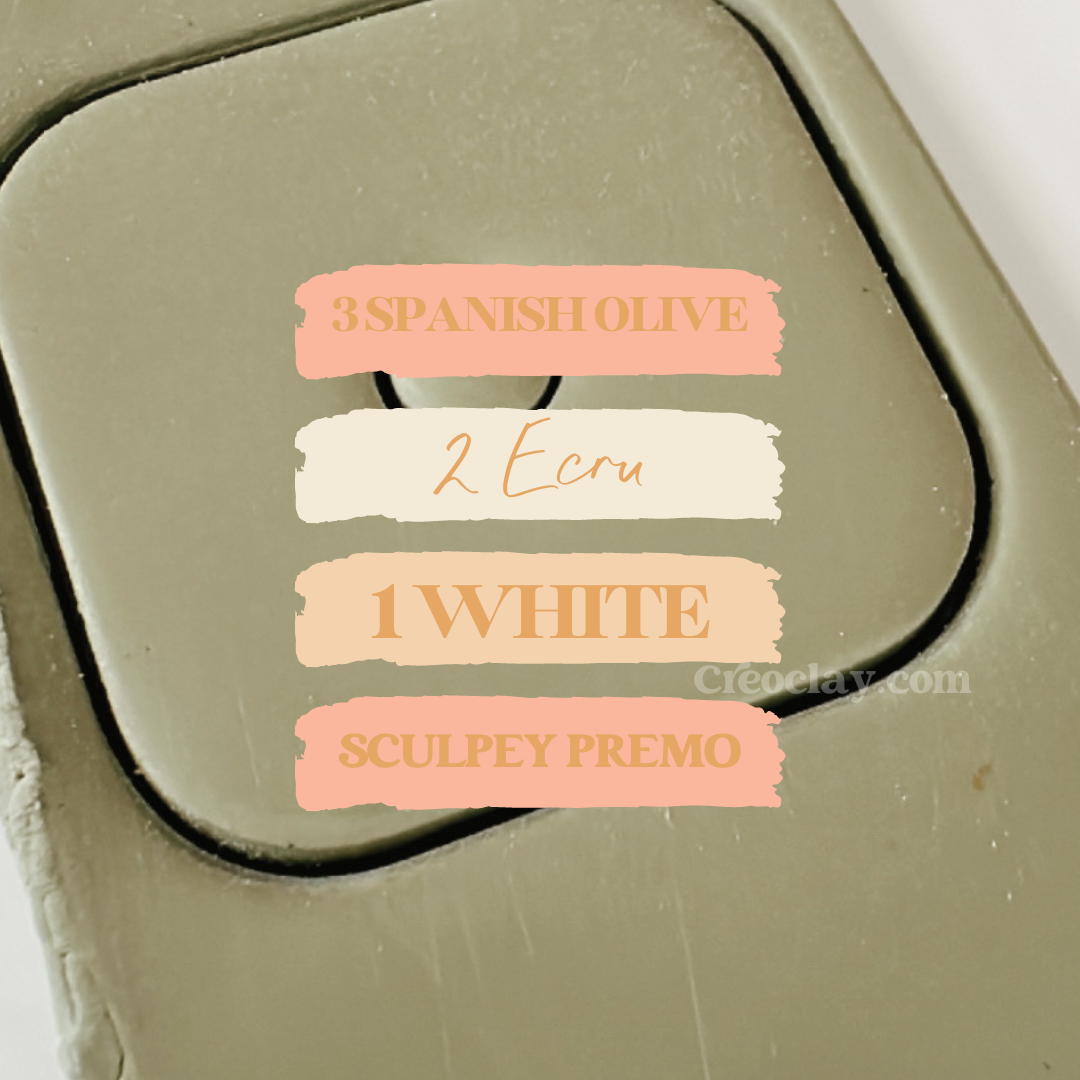 Sage
A little more depth, and a little richer, a gorgeous gentle shade of sage green.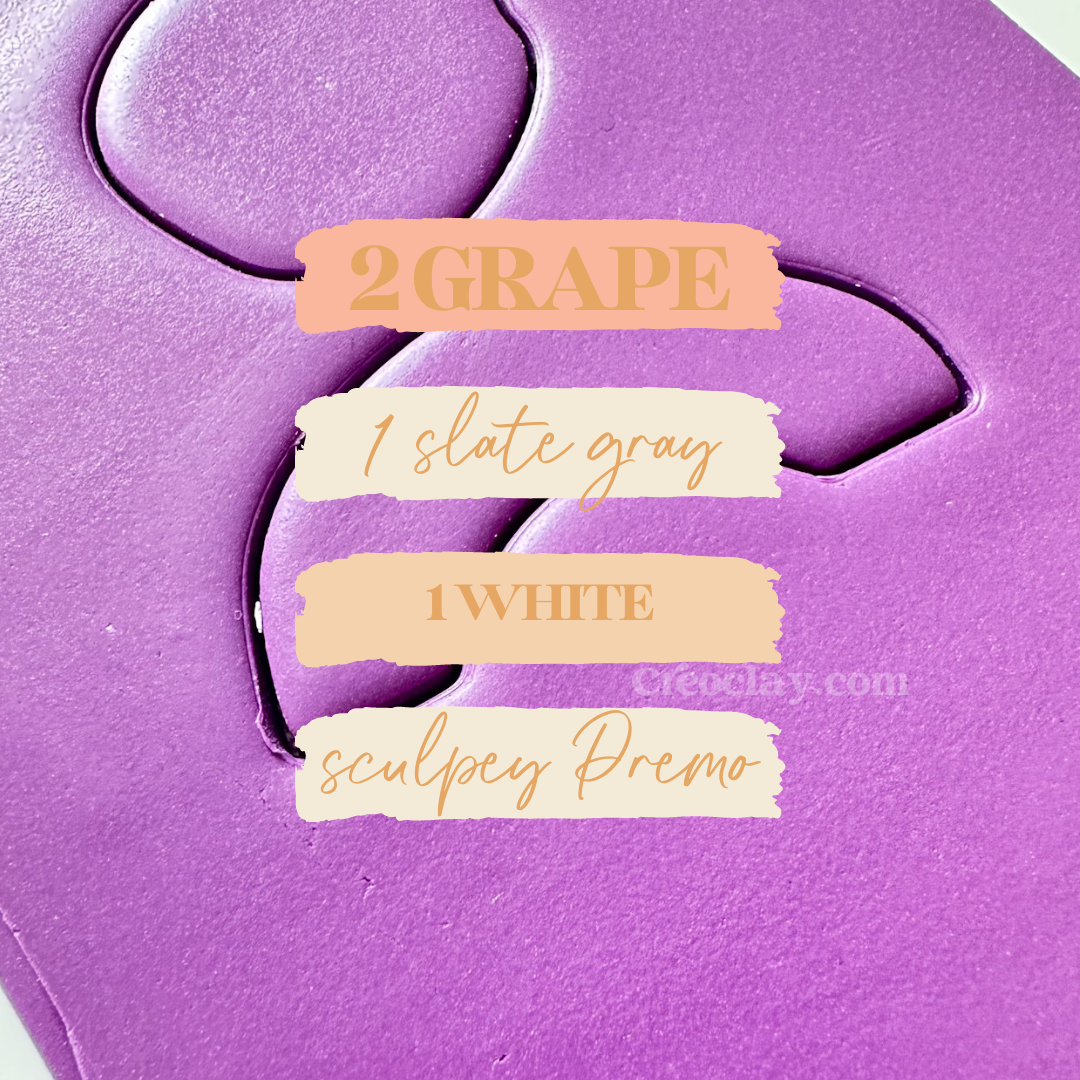 Jewel Purple
Gorgeous stunning shade of purple, deep but soft. I think you will love this recipe!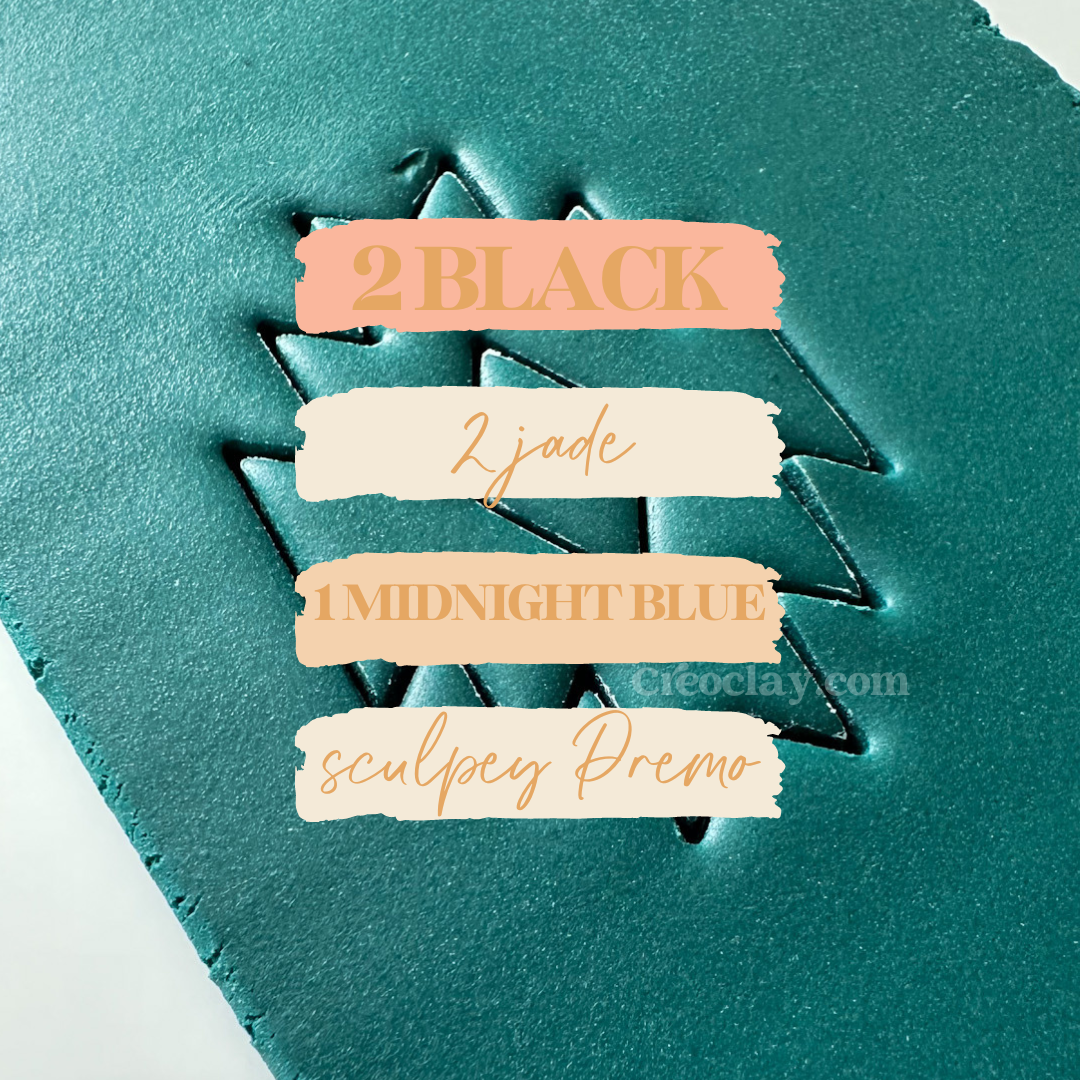 Emerald Isle
Deep ocean blues & greens, this color is just absolutely stunning in so many ways!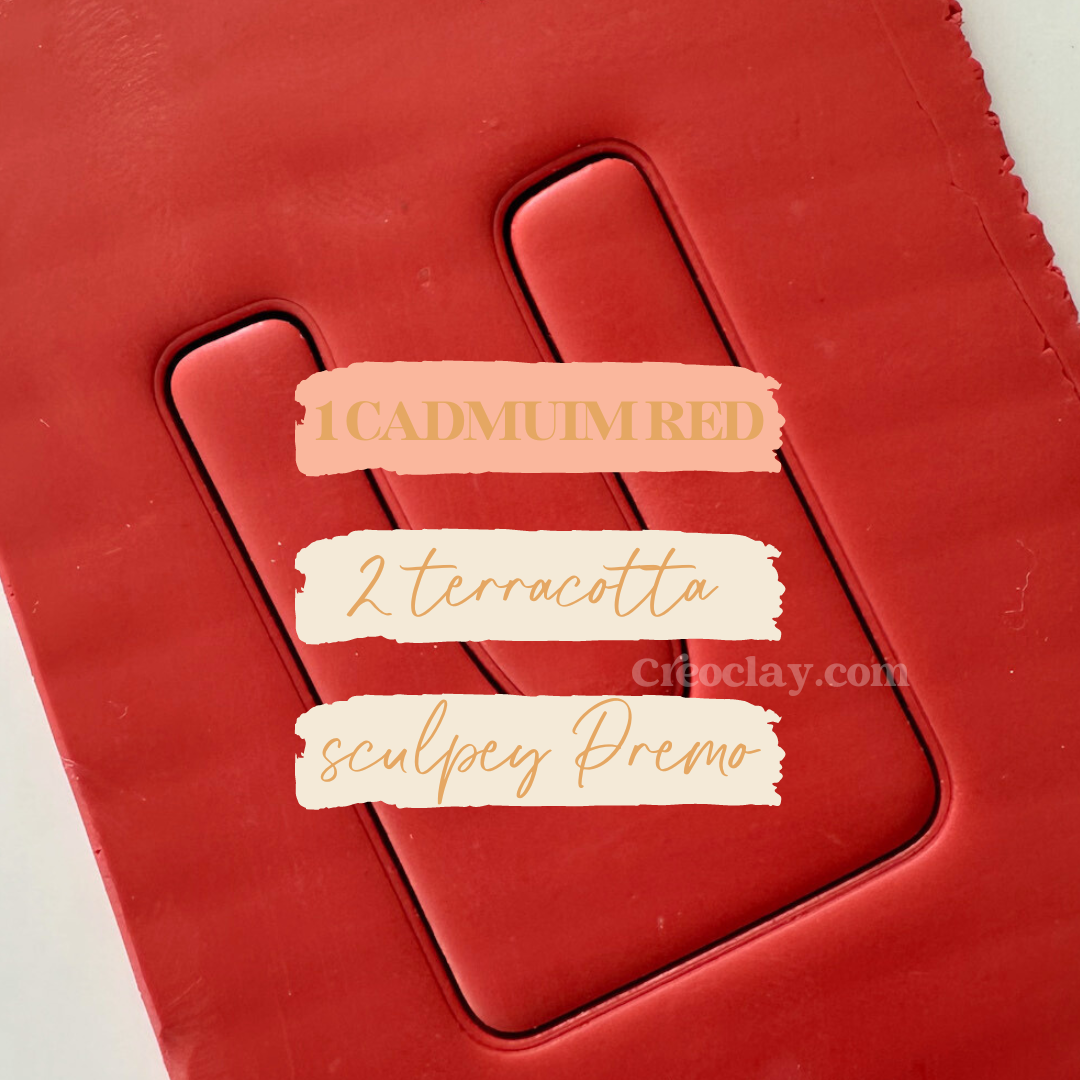 Ruby Jewels
More of a muted deep red/cinnamon color when mixed but this color is hard to capture on camera! Mix it up and you will fall in love. Promise.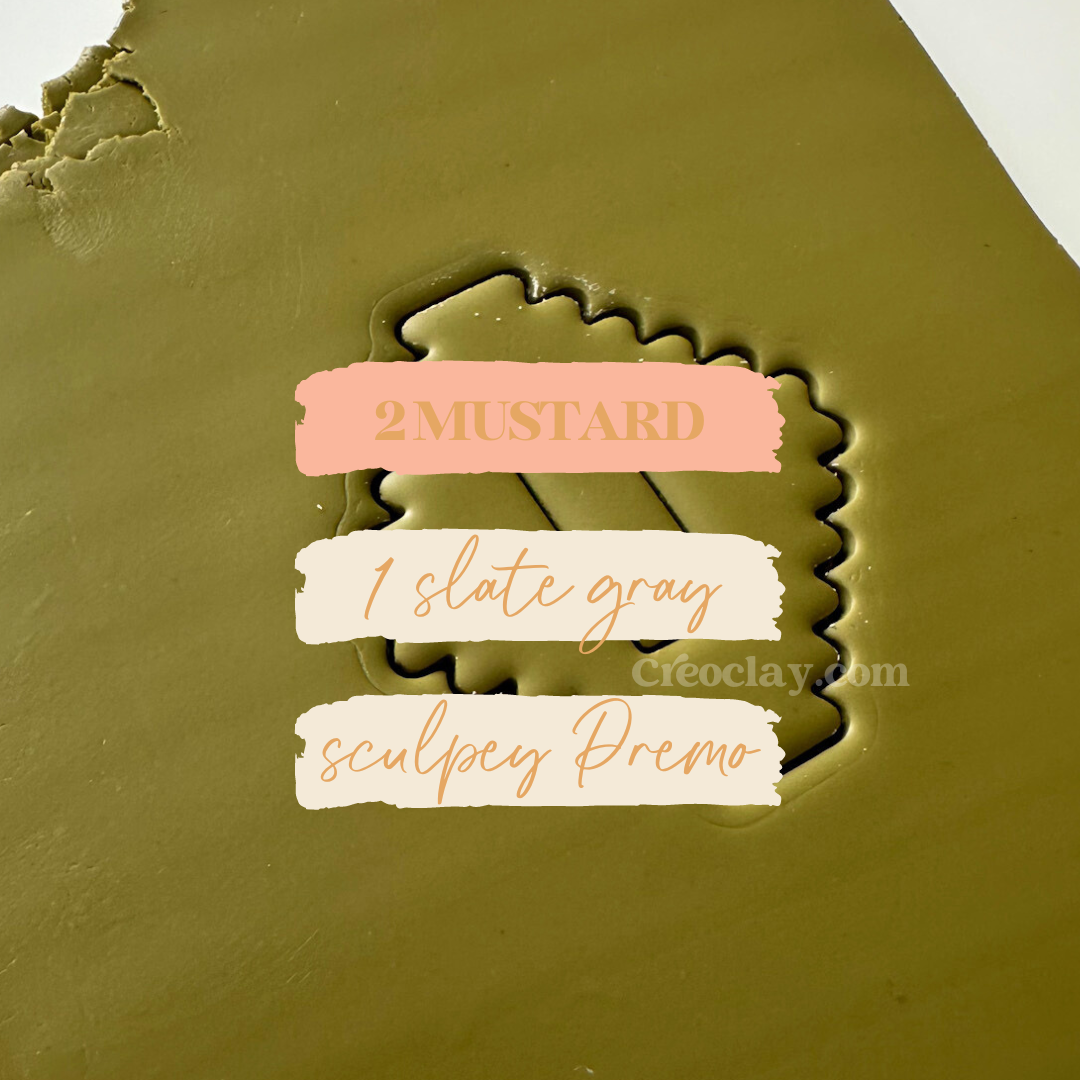 Jade.
You are just beautiful. This deep soft jewel green is beautiful matte or with a resin finish.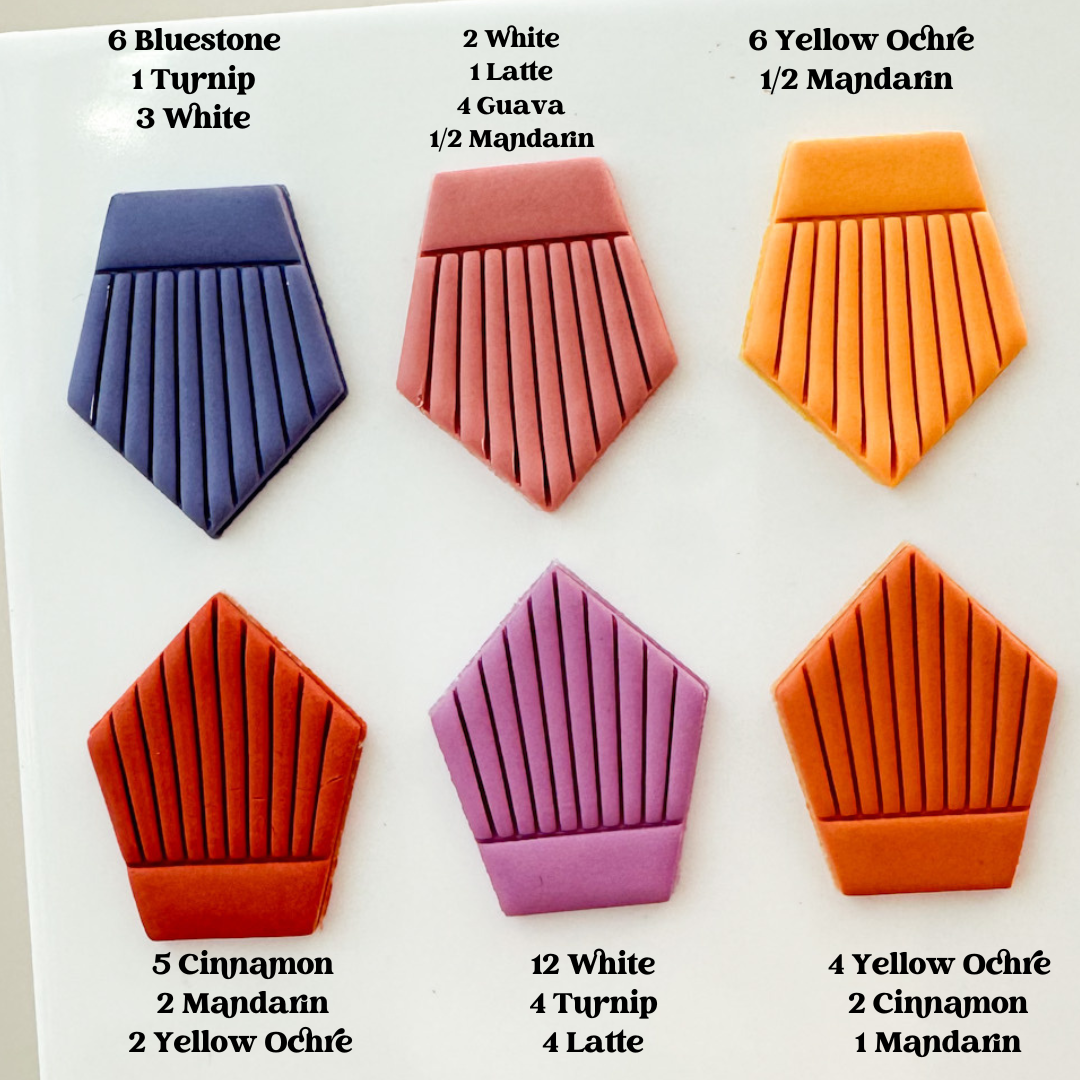 Eclectic Rainbow
Every color is so happy and joyful! Mixed with "Sculpey Souffle" so they are velvety smooth and bakes so beautifully.